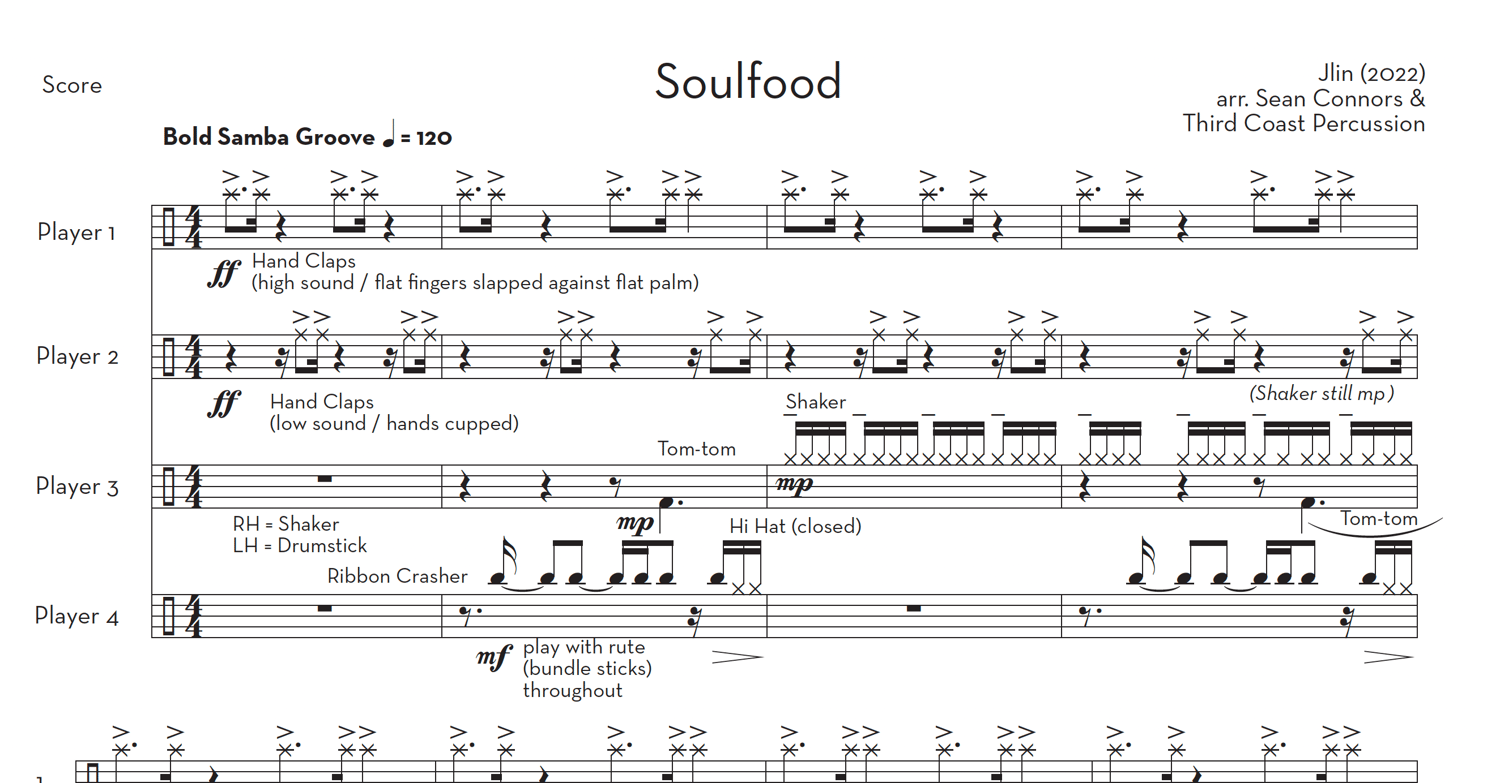 "Soulfood" Score and Parts
For Percussion Quartet.
Sent in PDF format.
*PLEASE NOTE: Customers will receive the files via email from a member of Third Coast Percussion's staff. Files will be sent during business hours (M-F, 9am-5pm Central Time).*
If you require a tax-exempt purchase, please contact TCP Administrative Assistant Mayshell Morris ([email protected]).
Soul Food was music originally composed by Jlin for the marching band at the University of Arkansas Pine Bluff, a historically black college. "Soulfood" was composed by Jlin, arranged by Sean Conors, and premiered in this version at the 2023 Birds of Paradise Festival in Antwerp, Belgium.
Jlin (Jerrilynn Patton) is a producer and composer based in Gary, Indiana. Her unique and evolving electronic sound is rooted in Chicago's iconic footwork style, with additional influences ranging from Nina Simone to Igor Stravinsky. Jlin's work assembles evocative and vivid sounds into a musical style that she describes as "clean, precise, and unpredictable." Her debut album "Dark Energy" was released to critical acclaim in 2015, and her second album "Black Origami" in 2017 to rave reviews from NPR Music and Pitchfork. She has for Kronos Quartet and choreographer Wayne McGregor, and has recently performed at the Big Ears Festival, Whitney Museum of Art, and Toledo Museum of Art, among others.