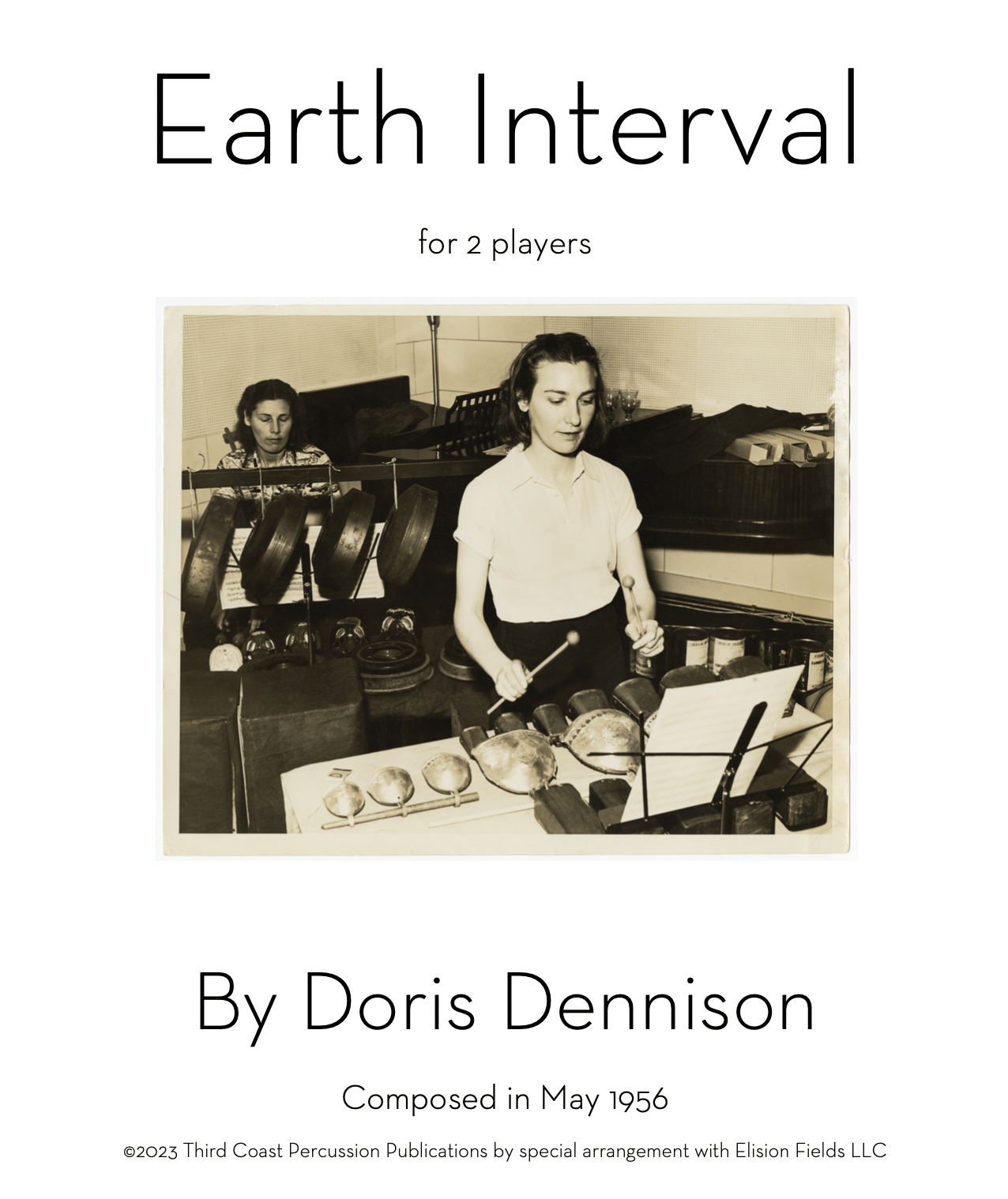 Earth Interval - Score and parts
For two players.
Sent in PDF format.
*PLEASE NOTE: Customers will receive the files via email from a member of Third Coast Percussion's staff. Files will be sent during business hours (M-F, 9am-5pm Central Time).*
If you require a tax-exempt purchase, please contact TCP Administrative Assistant Mayshell Morris ([email protected]).
Doris Dennison (1908-2009), best known as a member of John Cage's original percussion quartet at Cornish in the late 1930s, was the first musical director for Anna Halprin's San Francisco Dancers Workshop. "Earth Interval" was composed in May 1956 for the solo dance of the same name by AA Leath.