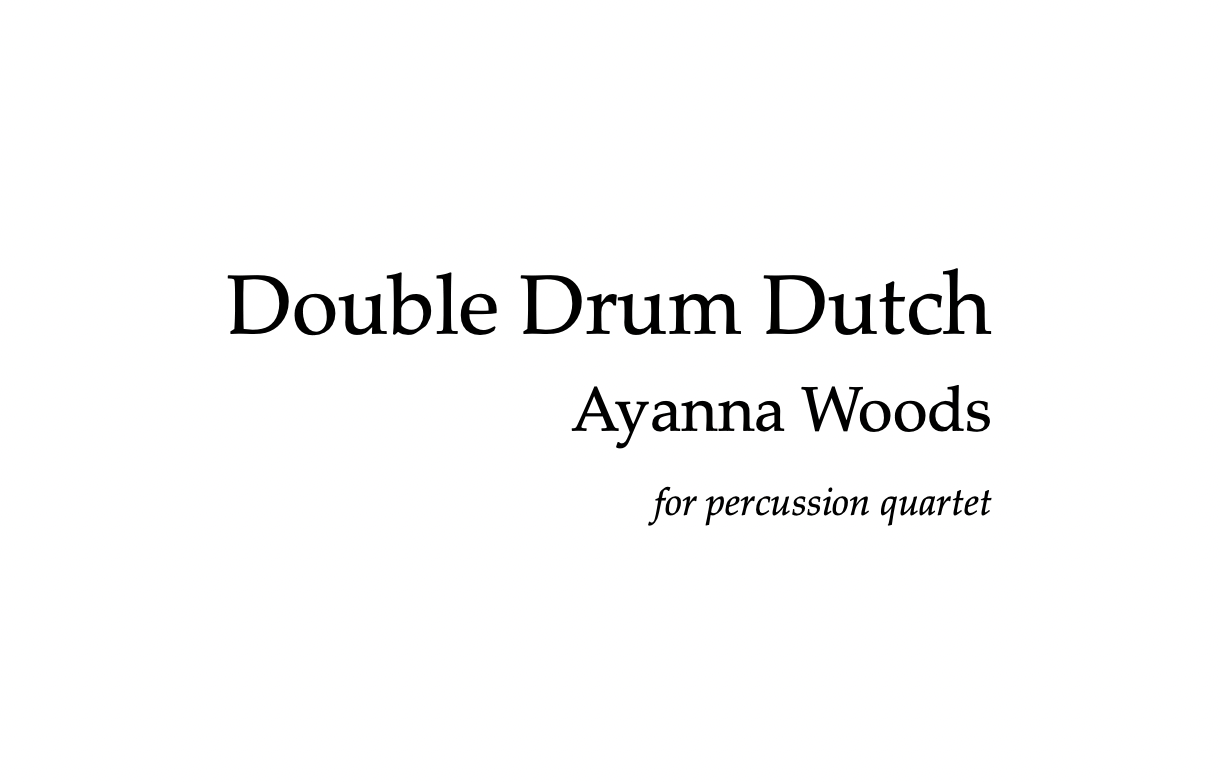 Double Drum Dutch - Score and Parts
For Percussion Quartet.
Sent in PDF format.
*PLEASE NOTE: Customers will receive the files via email from a member of Third Coast Percussion's staff. Files will be sent during business hours (M-F, 9am-5pm Central Time).*
If you require a tax-exempt purchase, please contact TCP Administrative Assistant Mayshell Morris ([email protected]).
"Double Drum Dutch" was composed for Third Coast Percussion and premiered in 2022 in Chicago.
Ayanna says, "I was inspired by the way drumline tom melodies scramble from place to place, the way kids play together on a playground. Like the best hand-clapping games, there's a feeling of being chaotic and very coordinated at the same time. The patterns grow and grow until they get too unwieldy; they burst and have to become something else!"
Ayanna Woods is a Grammy-nominated performer, composer and bandleader from Chicago. Her music explores the spaces between acoustic and electronic, traditional and esoteric, wildly improvisational and mathematically rigorous. A collaborator across genres and forms, her work spans new music, theater, film scoring, arranging, songwriting, and improvisation. She earned her B.A. in music from Yale University.