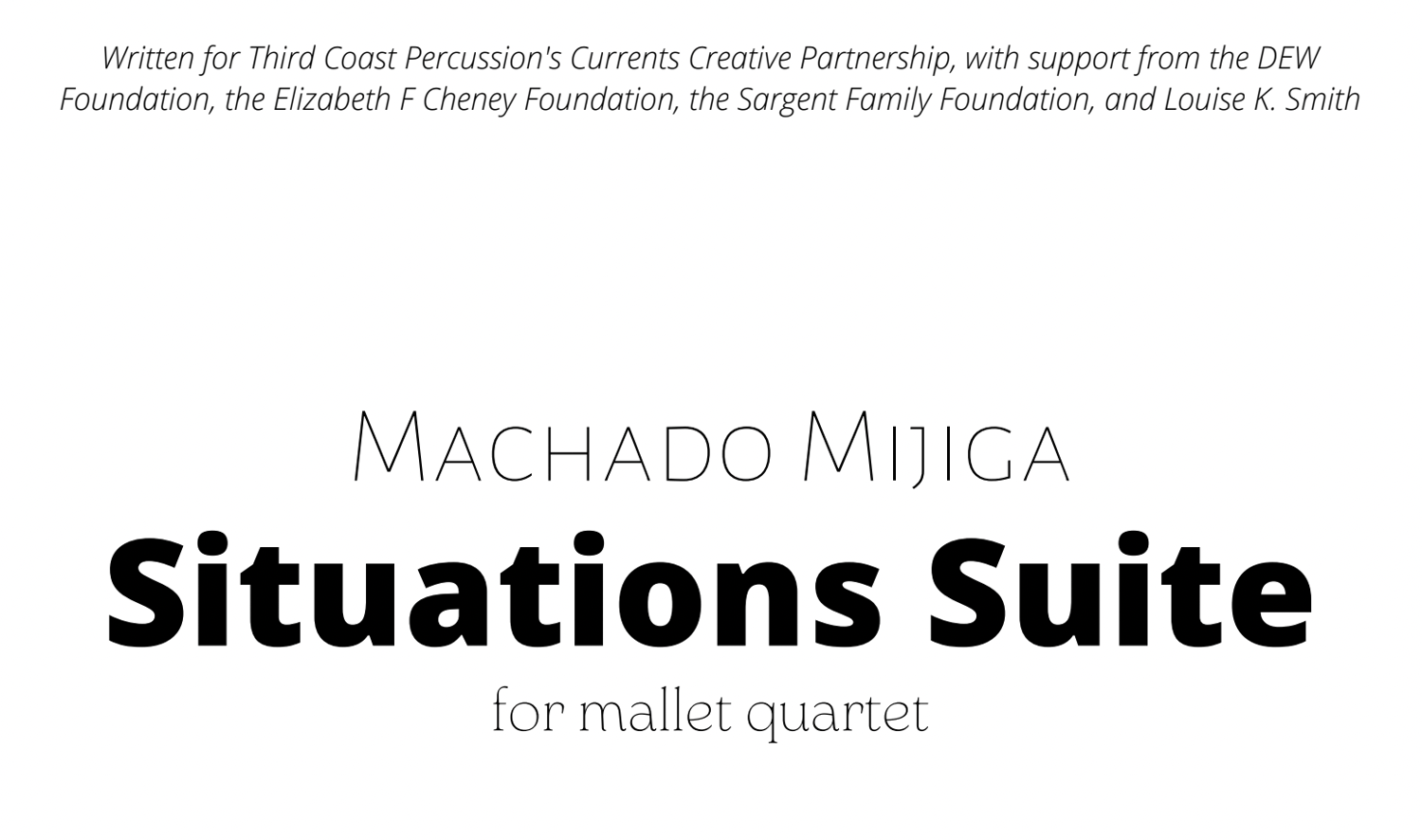 Situations Suite - Score and parts
Sent in PDF format.
*PLEASE NOTE: Customers will receive the files via email from a member of Third Coast Percussion's staff. Files will be sent during business hours (M-F, 9am-5pm Central Time).*
If you require a tax-exempt purchase, please contact TCP Administrative Assistant Mayshell Morris ([email protected]).
Situations Suite (2022) is a five-movement exploration of how simple rhythms, motifs, and melodies can interact with each other in rather complex ways. Borrowing from elements of hip-hop, metal, and progressive electronic music, Situations stretches the idea of a "children's song," with themes inspired by mythology and folklore that tickle the mind and intrigue the ears.
Many elements of Situations Suite emulate electronic production techniques like delay, auto-panning, or even tremolo, often making use of extended mallet technique to do so.
Borrowing from Mijiga's unique harmonic language and idiomatic phrasing, Situations Suite explores the humanity of an otherwise technical series of short pieces for mallet quartet and is sure to deliver some unforeseen atmospheres.
Situations Suite was composed through Third Coast Percussion's Currents Creative Partnership, a free to apply to opportunity for composers who are at the beginning of their careers, have less experience writing music for percussion, or are looking to expand their creative work in new directions to collaborate with Third Coast Percussion on the create of a new work over the course of an entire year.