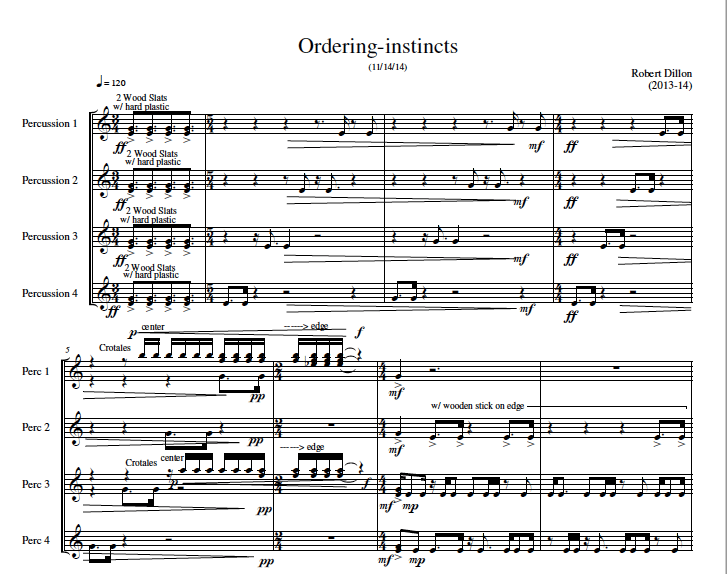 Ordering-instincts - Score and Parts
"Ordering-instincts" by Robert Dillon (score and parts)
Sent in PDF format.
If you require a tax-exempt purchase, please contact TCP Office Manager Rebecca McDaniel (rebecca@thirdcoastpercussion.com).
Watch TCP's performance on YouTube:
Ordering-instincts (2014) draws a big sound from a very compact setup of instruments. The four percussionists share eight wooden planks, an octave of loose crotales, and two tom-toms, from which they create a variety of different sonic colors using different playing areas and implements, including super bouncy balls, hands, and both ends of sticks and mallets. All of the musical content in this piece arises from the composite of all the players together; no one musician's part forms a complete voice by itself. Rather, each layer of the music is built of interlocking rhythms between multiple players or melodies formed by passing around single notes. Ordering-instincts is dedicated to the DeBartolo Performing Arts Center at the University of Notre Dame, on the occasion of its 10th anniversary.